Benefits Of Summer Camps For Kids And Teens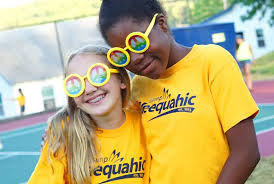 We asked some of the world's top summer camp experts about the benefits of summer camps! Let's see what they had to say. Are you currently wondering if you will send your children to summer camp this year? Sending a child to summer camp can raise many doubts and questions, but it can also be a fantastic experience for parents and children. Understand the Difference Between Obstacle Course Classes and Ninja Classes here.
A supervised program for kids or teenagers that runs during the summer is called a summer camp. Children and teens who attend summer camp are known as campers and usually live on campus; this program will be referred to as a residential camp. Providers may also offer day camps with activities during the day only. Camps are typically located in beautiful, natural surroundings, immersing students in a different educational environment while providing them with a stimulating and positive experience.
Going to summer camp such as hot ground gym for example can be intimidating. The experience, though, is worthwhile. Camps allow students to enjoy nature, exercise and get to know themselves and others in a fun and stimulating environment. They teach children to be independent and help them prepare for a better future. To help you make an informed choice, here are the 8 advantages offered to campers by outdoor education and summer camps:
Connect To Nature
Recently, there has been a sharp decrease in children's time outdoors. Camps offer youngsters a secure environment where they may be active and take in nature, which resolves this problem. They can go on guided hikes and get to know their world. They teach students to use the resources nature provides. Attending outdoor education camps or summer camps teaches children the importance of nature around us while staying active and healthy in a fun environment.
Unplug Technology
Summer camps are a vacation away from technology and the internet! Screen time becomes a problem when it prevents children from playing sports, playing with friends or siblings, playing outside, reading, doing homework, or communicating with others face to face. According to an increasing number of parents, one of the top advantages of summer camps is keeping their kids away from screens and technology. Summer camp offers a rare opportunity to disconnect from the outside world, be surrounded by nature, and build new friendships through face-to-face communication – increasingly rare experiences for most children these days. 
Each side may apply a different rule regarding technology. Some camps will have a strict no-screens policy, while others allow cell phones during restricted hours. Other devices, such as tablets, laptops, and portable video games, are generally not allowed. Depending on camp conditions, campers can check their phone (once a day, once a week, or more) and contact the house.
Impress Universities
While it's important to take advantage of the summer to relax and rejuvenate, it's also a great opportunity for students to improve their chances of getting into a top university. Universities will be interested in knowing if students have traveled abroad because they know that travel is a powerful experience that expands minds, pushes boundaries, and learns to know and understand cultural differences. When trekking around the world is not an option, students can also impress universities by attending a camp that offers community service or business and entrepreneurship programs, which have many positive effects on students, such as helping them to develop soft skills, to establish contacts and to enable them to improve the quality of life of others. Summer camps can be a great opportunity for students to improve their chances of getting into a top university.