Rejuran Singapore Basics: Before you Consent to Rejuran, Ask your Cosmetologist these 7 Questions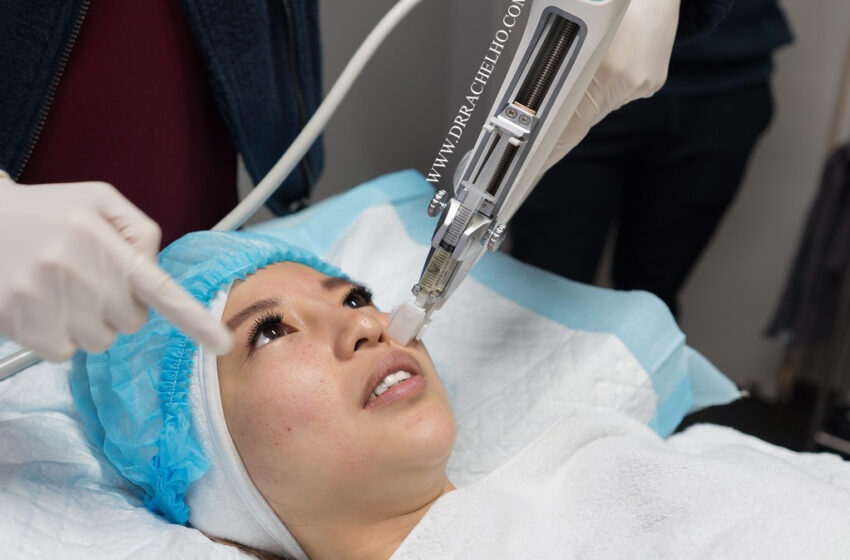 Getting Rejuran in Singapore could be your best bet if you are troubled with aesthetic issues like skin laxity, large pores, wrinkles, and even acne scars. It's highly effective in managing these skin imperfections.
Here's the rub; not every person who refers to him/herself as a cosmetologist is skilled or qualified to offer these treatments. Therefore, to avoid issues like substandard results or treatment complications, it is prudent that you find a reliable aesthetic doctor for Rejuran.
Who is the best Aesthetic Doctor for Rejuran in Singapore?
Dr. Chua Cheng Yu is one of the best aesthetic doctors for Rejuran in Singapore. Apart from being fully qualified, he is extremely passionate about and has a genuine desire and drive to make clients look good.
When working with a competent doctor like Dr. Chua, you can expect them to guide you through the treatments and explain the risks of the treatment. This is important because there is no cosmetic treatment that's 100 percent risk-free.
Knowing the potential risks of treatment gives you the power to make an informed decision when consenting to treatment. It may not be easy discerning a dangerous doctor from a good one outright.
Ideally, you will need to research the doctor and, if possible, have a one-on-one pretreatment consultation with them. Apart from knowing that your cosmetologist is competent before consenting to Rejuran in Singapore, the pretreatment consultation will make it easy for you to feel comfortable around the provider. This guide explores seven helpful questions you should ask your plastic surgeon or aesthetic doctor before consenting to Rejuran in Singapore.
Do note that board-certification for any doctor in the cosmetic industry isn't a legal requirement. However, it is important that you work with a board-certified aesthetic doctor for Rejuran in Singapore.
It offers valid proof that your cosmetologist has completed the required training to offer cosmetic treatments. It also indicates that the plastic surgeon has proved to be competent in offering such treatments.
Checking if your aesthetic doctor is board-certified shouldn't be a big challenge. There are two ways you can do this.
The first option is checking the doctor's credentials, and the second option is checking the board the cosmetologist is certified with. Here's an in-depth guide by Verywellhealth.com on how you can check and verify your doctor's board certification.
Is your Facility Accredited?
Like board certification, facility accreditation is an important aspect you shouldn't overlook when searching for the best cosmetologist for Rejuran in Singapore. Ideally, it is prudent that you get your aesthetic treatment from an accredited clinic.
Facility accreditation can help you accurately determine that the facility has met the standards and regulations set and required for cosmetologists. It also indicates that the facility is committed to ensuring high quality in the services they provide.
Am I a Good Candidate for Rejuran?
A knowledgeable plastic surgeon will determine if you're a good candidate for Rejuran in Singapore by looking at your skin's condition. They will also look at your current health (especially) if you're on any medication and, most importantly, if you are smoking, drinking alcohol, using supplements, or even drugs.
It is helpful to check with your cosmetologist if you're a good candidate to know for sure that you can benefit from the treatment and it doesn't pose any health risks to you. For example, if you have good health, Rejuran may be suitable for you if you have a poor skin texture, struggle with sunken acne scars, and you're losing collagen.
How many times do you Perform Rejuran Each Year?
You really do not want to be among the first few patients your cosmetologist uses to perfect his/her technique in Rejuran. Ideally, you want a plastic surgeon or aesthetic doctor who has performed Rejuran treatments several times and performs the treatments frequently every year.
Therefore, before signing the consent form, be sure to inquire with the plastic surgeon how many times they perform Rejuran in Singapore every year. Understandably, you may feel somehow shy or feel like it may sound rude asking this question.
Now, it is your skin that is going to receive this treatment. Therefore, it is worth it feeling embarrassed and uncomfortable asking this question than leaving the facility with a disfigured face or with complications you could have avoided.
Can I See Samples of Before and After Images of Patients you've helped before?
Any competent cosmetologist, plastic surgeon, or aesthetic doctor will be willing to share with you the before and after pictures of patients they've helped in the past. Note that you can only see the before and after images of the patients who provide written permission to the aesthetic doctor to share their images.
Seeing these images is helpful for you because they're the true representation of your provider's skills. They're also indicative of the doctor's experience.
Can I get References to Patients you've Performed Rejuran Before?
Some laws prohibit your plastic surgeon from sharing information about their satisfied patients. However, it isn't uncommon for plastic surgeons to ask former patients who may be willing to speak to others interested in such a procedure.
Therefore, if you're working with an experienced aesthetic doctor for Rejuran in Singapore, it is very unlikely for them to decline this request. Other than the references, you may also check a 'reviews page' on the aesthetic doctor's website (if they have) to check what other patients say about their services. Platforms like the provider's Facebook may also be a good resource if you're looking for reviews about the services.
Rejuran in Singapore isn't covered with Medisave so you will need to know the exact cost of your treatment. A competent aesthetic doctor will give you a clear breakdown of the fees for that treatment. Ideally, there should not be any hidden fee.
Since Rejuran is non-surgical, you will not need to pay fees like anesthesia fees which would be the case with surgical cosmetic treatments. Request the provider to give you a written breakdown of the costs involved and the total so you know the exact amount you will pay for this treatment.
The Bottom Line
A competent aesthetic doctor will be willing to answer any question you have about Rejuran in Singapore. A provider who forces a treatment on you or snubs your questions may not be the perfect doctor for you. Get in touch with us now to book an appointment with a knowledgeable and compassionate aesthetic doctor.
Dr Chua Cheng Yu: Acne | Acne Scar Removal | Pigmentation
13 Stamford Rd, #B2-35 Capitol Singapore, Singapore 178905
+65 8858 6689
https://www.drcychua.com/en/