Kamado Joe Models Can Now Be Purchased From BBAs 2u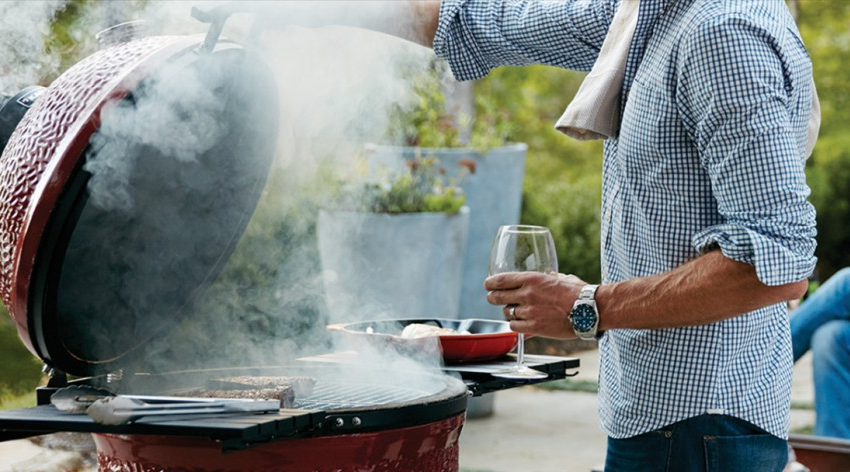 BBQs 2u now has become the seller and distributor of various models of grilling ovens of some of the well-known international brands like Kamado Joe, Napoleon barbecue, and Ooni Pizza Oven. People of the UK can now buy all these products from the showrooms of BBQs 2u or online from their website.
BBQs 2u is a very famous brand itself in the UK for their delicious barbeques and grilled foods and for the last few decades they have been serving only these foods. This was their family business all these days.
Kamado Joe Ceramic Grills can offer a number of advantages for the users:
Higher return on investment
Kamado Joe ceramic grills can offer a better return on the investment. Firstly, the ceramic material will last for quite a long time in case it is taken care of properly. It is not impossible for multiple users to utilise the same barbecue for several decades.
With this grill, users can ensure steady heat irrespective of how long one keeps the food inside the grill. The material used can insulate the chamber and may cause the entire heat to get trapped inside. This can also help in retaining moisture for that juicy, smoky flavour.
This grill has got a control tower top vent to regulate the moisture so that the meat kept inside will never get exposed to any dry air while cooking. The humidity can help the meat to retain its flavour while also adding a certain smoky taste too!
SloRoller hyperbolic smoke chamber
This is the only grill available on the market that has the patented smoke chamber called SloRoller Hyperbolic, hence no other grill will be able to achieve the kind of smoked meat that this Kamado Joe grill will be able to.
Cleaning up the grill is something every user will like to do after the end of the use. So far this model is concerned, users will find it very easy and convenient to clean the oven after the party ends.
Which Kamado will be the best if a comparison is made between Kamado Joe vs Big Green Egg? If any user needs to decide between these two models it is important to know full details about the brand history, the features of both models.
Both companies are engaged in selling their several different grills, however, here a comparison has been made between their most popular modelsso that people can know the differences between them and help them to make a better decision.
Quick comparison
Kamado Joe Classic II model
Cooking area – 256 square inch
Cooking levels – One
Weight – 162 pounds
Hinge – Air hinge
Grates – Stainless steel
Stand – Stand included
Accessories – No accessories
Big Green Egg Large model
Cooking area – 262 square inches
Cooking levels – Two to three
Weight – 232 pounds
Hinge – Spring loaded
Stand – No stand
Accessories – Ash collector and grill grate lifter
If any buyer is interested to know more details then from the Facebook pages of BBQs 2u more information can be found.