Best Tips for Replacement of Indoor Kitchen to an Outdoor One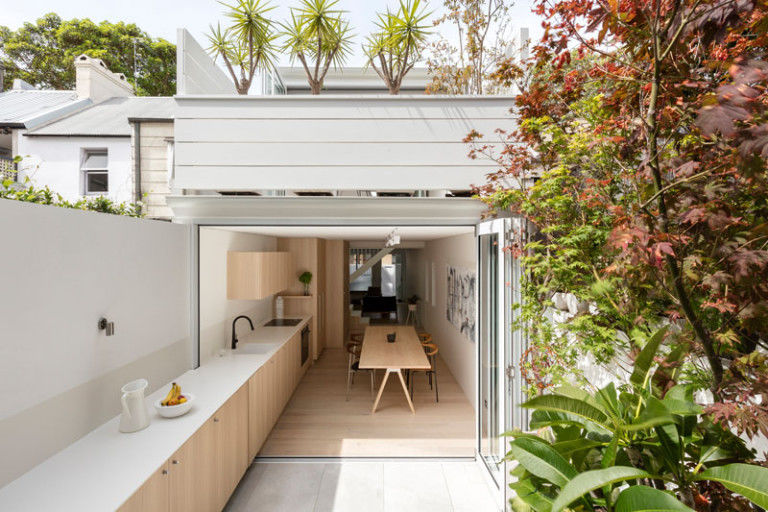 Summers are the only time we aim to utilize the entire backyard for cooking. For shifting your kitchen from indoors to outdoor, there is a list of factors that needs to be considered. And above them, most importantly, planning an ideal layout is the key to success. You need to think about what your expectations are from your outdoor space and furnish each piece very carefully. Here are the 4 most important factors you should consider:
Install the kitchen very close to your house for easy access to water and electricity.

The layout must ensure proper workflow. Do not clutter with a lot of furnishings.

The home's seated areas or windows must not be in proximity to your cooking area.

Your kitchen's landscape must match the landscape of your backyard. Do not try to tear down trees to make spaces.
Here are the best tips to make your outdoor kitchen outshine:
Pick the right materials
This is the most important part that must not be overlooked. Getting tempted to use wood might not be the best solution. This might not be a highly enduring solution and would require a lot of maintenance. Stones, stainless steel, stamped concrete, or bricks might be the best material solution. Tamper-proof materials are ideal for countertops.
Try going for sheltered areas
Outdoor kitchens must be prevented from bad weather and hence kitchens under a shelter are a very wise decision. A gazebo-like shelter, an attachment to your house, or partial coverage is not only going to save you from rain but will also prevent you against the scorching sun. You can also put in a retractable roof.
Include essentials
To prevent traveling a lot many times inside the house, it is best to keep aside the essentials in your outdoor kitchen. A sink, a small fridge, cutlery storage space, a trash bin, and even a grill is going to help you a lot. A small bar area with a beer keg tap is going to be the icing on the cake.
Add some extra features
You can make the most out of your outdoor space by integrating lighting or fans to enjoy during odd hours of the day. Adding a heater is going to help you strive through the winters too. Fireplaces and TVs are bonuses.
And, this is where Renovco kitchen renovation can bring out the best in your dream outdoor kitchen.