A Comprehensive Guide to Ace the EPFO Prelims Exam: Tips and Strategies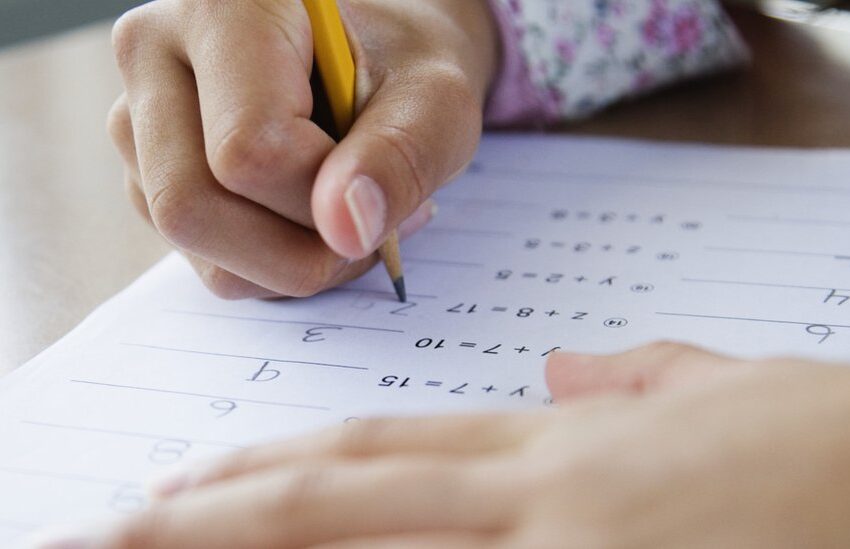 Are you planning to appear for the EPFO Prelims Exam? It is one of the toughest exams in the nation, and passing it requires a lot of effort and commitment. As an aspiring candidate, you must have a proper strategy and preparation plan to ace the Exam. Make sure to regularly check the official website for updates and information about the EPFO Prelims Exam date, as well as any other important details about the exam.
This comprehensive guide will provide tips, strategies, and resources to help you prepare well and increase your chances of success.
Introduction to the EPFO Prelims Exam
The Prelims Exam is held by the Employees' Provident Fund Organisation (EPFO) to select Social Security Assistants (SSA). The Exam is conducted in three phases- Prelims, Mains, and Computer Skill Test. The Prelims Exam is the first stage of the recruitment process and consists of objective-type questions. The Exam tests the candidate's English language knowledge, Reasoning Ability, and Numerical Aptitude.
Understanding the Exam Pattern and Syllabus
It's essential to comprehend the exam structure and syllabus before you start your study. The Prelims Exam consists of three sections- English Language, Reasoning Ability, and Numerical Aptitude. Each section carries 30 marks, and the total duration of the Exam is one hour. The Exam is conducted online. It's crucial to be aware of the EPFO Prelims Exam date and timing, so you can plan your preparation accordingly and ensure that you're ready to perform at your best on the day of the exam.
The English Language section tests your proficiency in English Language and consists of questions on Reading Comprehension, Cloze Test, Error Spotting, and Fill in the Blanks. The Reasoning Ability section tests your logical and analytical skills and consists of questions on Coding-Decoding, Blood Relations, Direction Sense, and Syllogism. The Numerical Aptitude section tests your mathematical skills and consists of questions on Simplification, Number Series, Data Interpretation, and Quadratic Equations.
Tips to Prepare for the EPFO Prelims Exam
Understand the syllabus and exam pattern: As mentioned earlier, understanding the syllabus and exam pattern is the first step towards your preparation. Make a study schedule and allot the appropriate amount of time for each section.
Focus on your weak areas: Find them and address them. Give the parts you find challenging additional time.
Practice regularly: Any competitive exam can be successfully passed with practise. Solve as many questions as possible and take mock tests to analyse your performance.
Read newspapers: Reading newspapers will improve your English Language skills and keep you updated with current affairs.
Learn time management: Time management is crucial in competitive exams. Learn how to manage your time effectively while attempting the Exam.
Strategies to Ace the EPFO Prelims Exam
Follow a study plan: Create a study plan and stick to it. Divide your time equally among all the sections and give more time to your weak areas.
Solve previous year's question papers: You can get a sense of the exam format and the kinds of questions that will be asked by resolving questions from past years.
Take mock tests: Mock exams help spot errors by simulating the exam setting. After each practice test, evaluate your performance and focus on improving your weak points.
Focus on accuracy: Instead of trying all the questions during the Exam, concentrate on correctness. Bypass guessing and attempt the questions that you are confident in answering.
Stay calm and composed: Keep your cool during the Exam. Keep your cool and be truthful in your responses.
Important Resources for EPFO Prelims Exam Preparation
EPFO official website: EPFO provides all the information regarding the Exam, including the exam pattern, syllabus, and notifications.
Online study materials: Many online platforms provide study materials for the EPFO Prelims Exam. You can refer to these study materials for your preparation.
Coaching institutes: If you require guidance and assistance, you can join coaching institutes that provide coaching for the EPFO Prelims Exam.
Time Management Tips for EPFO Prelims Exam
Allocate time for each section: Allocate time for each section according to your strengths and weaknesses. Don't spend too much time on a particular section.
Don't waste time on difficult questions: If you find a question difficult, don't waste too much time on it. If time allows, go on to the next question and come back to this one later.
Use shortcuts: Learn shortcuts and tricks to solve questions quickly. You'll save time by doing this during the exam.
Mock Tests and Previous Year Question Papers for EPFO Prelims Exam
Mock tests and previous year's question papers are essential for your preparation. They will help you familiarize yourself with the exam pattern and the type of questions asked. You can find mock tests and previous year question papers online or in coaching institutes.
Conclusion
The EPFO Prelims Exam is a competitive exam that requires proper strategy and preparation. One of the first things you'll need to know is the exam date. Keep an eye out for any announcements or updates about the EPFO 2023 exam date on the official website, and make sure to plan your preparation accordingly. Understanding the exam pattern and syllabus, practising regularly, and time management is crucial for success. Mock tests, previous year's question papers, and online study materials are essential resources for your preparation. By following the tips and strategies mentioned in this guide, you can increase your chances of success in the EPFO Prelims Exam.
FAQs
How long does it take to prepare for the UPSC EPFO examination?
Six months should be sufficient for students to prepare for the UPSC EPFO exam if they are regular and attentive in their study habits. Getting started as soon as feasible is advisable to give them more time to review and complete practice questions before the test.
Is the UPSC EPFO exam tough?
Contrary to what many people believe, the Exam is not extremely difficult. The UPSC EPFO APFC Test is easy to moderately difficult. The Exam can be passed with the appropriate planning and practice with the right supervision, first-rate study materials, and practice tests or Mock Tests.
How many times can you take the EPFO exam?
The UPSC EPFO Exam has a cap on the number of attempts that may be made. There is no cap on the number of times SC/ST candidates may take the Exam; general category applicants may take it up to six times, and OBC candidates up to nine times.
What are the minimum interview marks in UPSC EPFO?
Under UPSC EPFO Interview, whether the selection is made just by interview or by the Recruitment test followed by the interview, SC/ST/PH-40 marks, UR-50 marks, OBC-45 marks, and SC/ST/PH-40 marks is minimum level suitable.