A complete guide for a bike trip to Ladakh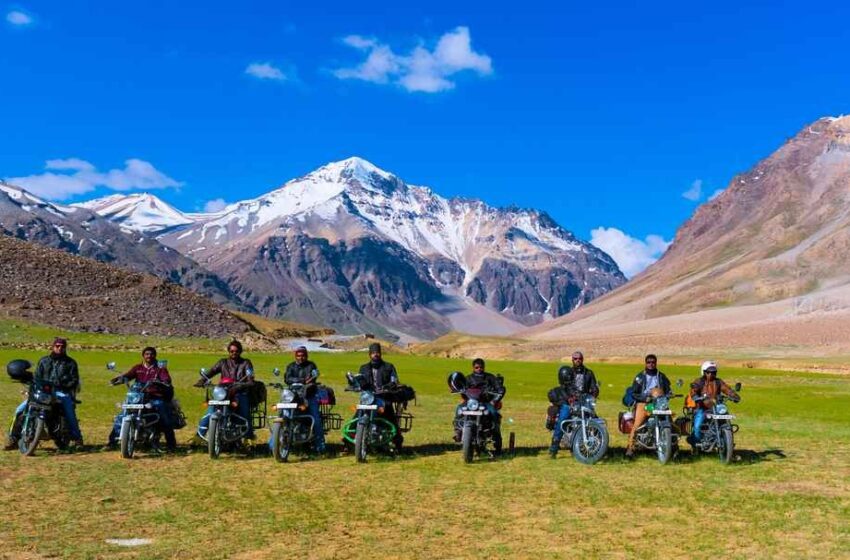 For every biker, the Ladakh road trip is like a dream. Though it is considered to be a challenging one, the picturesque views of the mountains and lavish greenery can live up to the expectations of your bike trip to Ladakh. Ladakh offers an amalgamation of rich Buddhist culture, beautiful landscapes and jaw-dropping scenery that can transport you to a fairytale-like sequence. If all these features have drawn your attention, wait till you hit the road en route to Ladakh. On your way, you can book a stay at one of the budget-friendly hotels and relax for a few hours until you set out for the most-awaited bike trip to this heavenly destination. Having said that, refer to our complete guide below to have the best experience of your lifetime.
Get comfortable with off-roading
Before you carry your bike out on the road, you must understand what off-roading is. It is a popular notion of not sticking to any rigorous travel schedule. Many road trippers indulge in off-roading and they even discover easier routes to the desired destination. Himachal Pradesh is home to many quaint villages. As you are set for a bike trip to Ladakh, you should explore these hidden gems instead of riding till you reach your destination. It is necessary that you take a break as the ride is going to be very long.
Carry your essentials
An important tip to follow on a road trip is to carry first aid kits and other medical supplies. As we all know that the roads to Ladakh are not very smooth. The rough terrains with uncharted roads and zig-zag paths make it difficult for the bikers to have a pleasant trip. Due to this, often many people have met with accidents. Thus, it is essential that you carry medical kits and other supplies for your own safety. Also, you can take a short course on how to tackle such unfortunate events, when you are traveling alone.
Keep your personal documents and travel permits handy
It is necessary that you carry your personal documents and travel permits when you are planning to take a road trip to Ladakh. Depending on the routes to Ladakh, you must keep your travel permits with you. For example: If you take the Shimla to Ladakh route, you might require permits issued by the government. Likewise, if you decide to travel to Ladakh via Rohtang Pass you will also need your Aadhar Card, Voter's ID or driver's license to clear the checkpoints.
Make plenty of pit stops to soak in the beauty
Road trips are made for fun and to build connections with the locals. Hence, while you are on the way to Leh-Ladakh, make sure you do not rush to reach the destination. Try to take small breaks and make your journey an unforgettable one. A common mistake that many people make is they avoid the pit stops and head straight to the destination. Instead, you can take a moment to soak in the beauty of the alluring mountain views and relish a cup of coffee or hot Maggi in the small local shops stalled by the roads.
Carry a tourist map
Google maps are a saviour for the city people who are not so good at following directions. However, when you are on the road to Leh-Ladakh, mobile networks can lose their connection owing to the elevation. At such desperate times, it is necessary that you carry an external map for directions, an updated one of course. This will not only provide you with the right directions when mobile networks give up but will also offer you a traditional travel charm.