Read to Know More About Layer Picking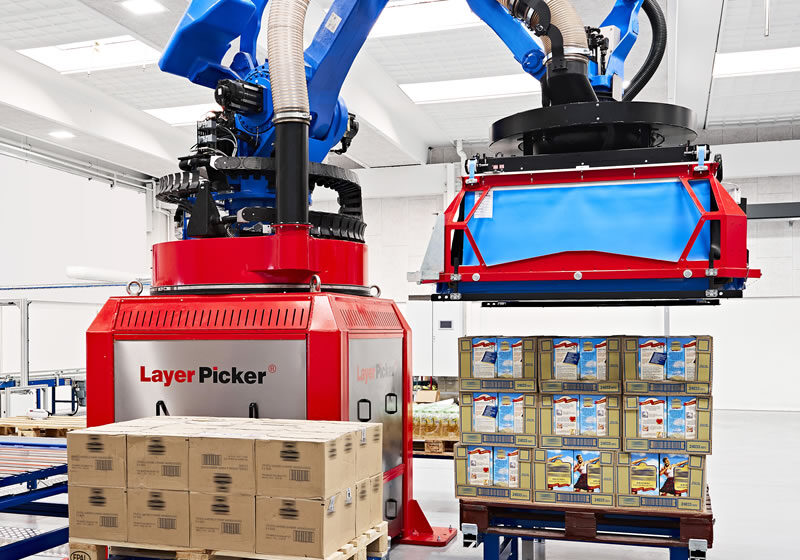 There is increased pressure on distribution centres to streamline layer-picking procedures due to the growing demands for varied product ranges from merchants and consumers. High-volume mixing and staging facilities are adapting established procedures into highly automated solutions for layer picking in response.
Centres must modify their picking into automated forms in response to demands from retail officials and growing consumer expectations. Automating the selection operations is necessary due to merchant demands such as:
Less quantity and a more variety of SKUs

Less inventory on hand at the store as well as at the warehouse facility

Increased number of deliveries for replenishment
Top Industries Inc. has also designed layer picker attachments for the forklift to facilitate this operation. 
Benefits of layer picking:
Just-in-time order fulfilment

Increased efficiency

Reduced labour costs

Increased order-pick accuracy

Pick up a single layer, multiple layers, or even a full pallet in one "pick"

Automatic product tracking well within the warehouse

Material-flow data for studying processes, order-picking efficiency, and also monitoring productivity for constant efficiency 
Layer picking options:
The following are some of the layer-picking system design and implementation choices, ranging from straightforward forklift attachments to tightly integrated ASRS (Automated Storage and Retrieval Systems).
Forklift with clamp/suction attachment
For the majority of mixing regions, this is a low-automation option that is very effective. As needed, it selects one or more levels at a time. The driver moves the carton layer(s) to an empty pallet that is situated at the far end of the mixing area (or sometimes in the centre). 
When the pallet order is finished, the cartons are deposited, and a forklift removes the pallet for distribution or storage.
Forklift with clamp and fork pallet
In this setup, instead of traveling to the end of the mixing area to place the carton layers on a pallet, the forklift operator uses the clamp to secure the carton layers on the prongs.
The finished pallet is then left at the end of the lane for pickup by the driver.
Robot clamping/suction tool on the overhead gantry
High-automation design connecting the layer pick device with the WCS (Warehouse Control System). The WCS accepts order information from the WMS (Warehouse Management System) and quickly and cheaply assembles mixed SKU pallets.
Overhead gantry system synchronised with ASRS
The layer-pick zone receives automatic pallet replenishment thanks to ASRS. Additionally, it can be programmed to remove the finished mixed pallet and place it in a storage or distribution location.
Layer picking applications
Layer pickers serve a variety of purposes across several sectors. This technology is often used in the food and beverage and cold storage industries to swiftly build or depalletize pallets.

Picking cases off of pallets and sending them to a conveyor system is one application for layer pickers. These systems can also be used to generate shipping pallets by selecting layers from various inventory pallets, with each layer representing a particular SKU.
The automated layering of returnable containers onto roll box pallets is another function of the layer-picking systems.
Top Industries Inc. has always been a pioneer in developing various material handling systems for many different industries of the world. You can see a few YouTube videos to know more about layer pickers. 
.