9 Benefits of Professional Vehicle Sign Writing for Your Business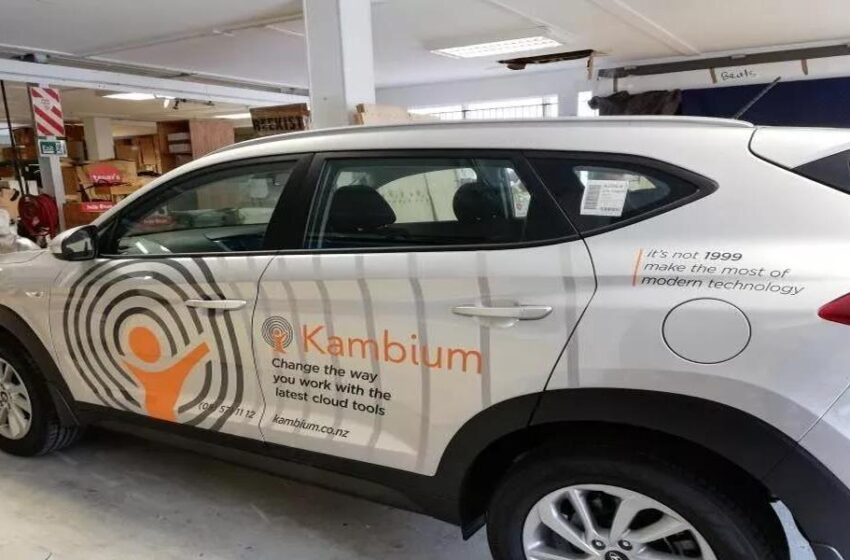 As a business owner, you are always looking for ways to promote your brand and reach out to potential customers. Advertising is vital to the success of any business, and car sign writing is a unique way to promote your business to a massive audience. Professionally designed car sign writing can make your brand stand out on the road, creating a lasting impression on the minds of customers, and help you gain a competitive edge. In this blog, we'll take a look at nine benefits of professional vehicle sign writing for your business.
9 Benefits of Professional Vehicle Sign Writing for Your Business
Mobile Advertising:
Vehicle sign writing allows you to take your brand message on the road, reaching a much wider audience. When your fleet of vehicles is moving around the city, people will notice your brand on the road, in parking lots, and during traffic jams. Mobile advertising is an effective way to get your brand in front of potential customers who might not otherwise hear about your company.
Cost-effective Marketing:
Compared to other forms of advertising, car sign writing is relatively inexpensive and does not require recurrent investments. Once you've invested in professional car sign writing, it will serve as a mobile billboard that can last for many years. You will no longer need to invest in poster placements, billboards, or other traditional forms of advertising.
Professional Image:
Professional vehicle sign writing gives your business a professional look, making your brand stand out from the crowd. A customized vehicle wrap that includes your logo, business name, and contact information projects a professional image of your company. It also shows that your business is serious about customer satisfaction, leading to increased trust among potential customers.
Increased Brand Recall:
Car sign writing helps to increase brand recall by making your brand more visible and memorable to potential customers. People are more likely to remember your business name and contact information when they see it regularly on the road. By making sure your brand is visible, you can boost your brand recall and generate new leads.
Local Awareness:
Car sign writing is a great way to increase local awareness of your business. When your vehicles move around the city, people will see your brand message on the road, and it can lead to a higher number of inquiries from potential customers in your local area.
Protects your Car:
Professional car sign writing does more than just promote your brand. It can help to protect the paintwork of your car. The vinyl wrap material also protects your paint from fading due to UV rays, as well as scratches and damage from minor impacts. Your vehicle will look brand new even after years of exposure to the elements.
ROI:
Vehicle signwriting has an exceptional return on investment (ROI) compared to other forms of advertising. It is relatively inexpensive to have custom graphic designers create your vehicle's design, and the ongoing costs of having the graphics on your car are negligible. You'll be getting free and regular advertising each time your car is on the road, leading to increased brand exposure and revenue generation.
Easy to change:
Car sign writing can be changed easily and stylishly. If you want to refresh your brand image or update your contact details, a professional graphic designer can make the changes to your vehicle's sign writing with ease and without damaging your car's paintwork.
Boosts employee morale:
Car sign writing not only promotes the business to potential customers but also boosts employee morale. When your employees drive branded vehicles around town, they feel a sense of pride and ownership in the company, leading to increased productivity and loyalty.
Conclusion:
Vehicle sign writing offers a cost-effective way to market your brand and increase its visibility to potential customers. It boosts your brand recall, creates a professional image, and protects your vehicle while also serving as a mobile billboard. By investing in professional car sign writing, you'll gain a competitive edge and help your business stand out from the crowd. So, consider professional car sign writing today for your business and reap the many benefits it has to offer.